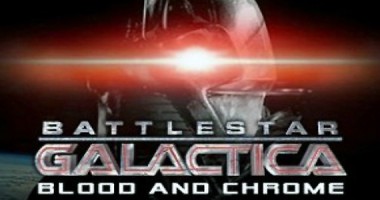 Without trying to sound too much of a nerd, Yes I was a fan of the original Battlestar Galactica original series as a child. I was very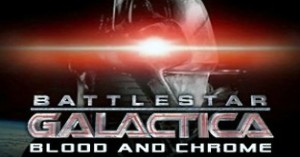 much anticipating the return of the possible new series which this blog is about. I hope you will enjoy some of the clips I will include here . The following is from www.screenrant.com Videos are from the machinima prime channel on Youtube.
After receiving over 100,000 views in 24 hours, a leaked trailer for Syfy's new space drama Battlestar Galactica: Blood & Chrome has eager BSG fans chomping at the bit for the series to air. Unfortunately, after much deliberation, Syfy has decided not to air the Battlestar Galactica prequel as a regular series – but there is still hope for a TV movie and a digital series.
In January, Syfy's President of Original Programming Mark Stern stated that he and the network were "trying to figure out the economics right now" and that a solution would be figured out soon.  Now it seems that the economics were not worked out in the way Stern had intended, as the network has decided to pass on the project as a regular series, but is leaving it open for the possibility of a digital airing.
In a statement made this week, Stern gave fans some insight into the decision:
"Though the vision for Battlestar Galactica: Blood & Chrome has evolved over the course of the past year, our enthusiasm for this ambitious project has not waned." Stern goes on to say, "We are actively pursuing it as was originally intended: a groundbreaking digital series that will launch to audiences beyond the scope of a television screen. The 90-minute pilot movie will air on Syfy in its entirety at a future date."
Originally intended as a web series, the Battlestar Galactica off-shoot was later greenlighted for a two-hour TV pilot back in October 2010, but was subsequently pushed back due to intensive post-production and special effects issues. The pilot stars English actor Luke Pasqualino ( UK Skins) as a young William "Husker" Adama, a fresh academy graduate entering the tenth year of the First Cylon War on the newest Battlestar in the Colonial fleet, The Galactica.
The recent news concerning Blood & Chrome is bittersweet, as there is still a slim chance the Cylon space drama might go on in the form of a web series.
Battlestar Galactica: Blood and Chrome Episode 1
Battlestar Galactica: Blood and Chrome Episode 2