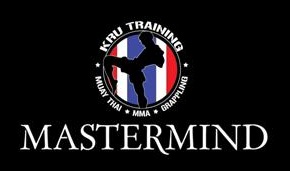 Every Business needs more than simple products and services to sell. The foundation needs to be solid and most inexperienced owners can lose thousands learning how to achieve success operationally.
Options include consulting that either can be hired hourly or through generic assistance.
High level Mastermind Groups usually cost thousands per month and are simply out of the reach of most struggling entrepreneurs or business owners striving to get to the next level. This platform allows you to become a part of high level million dollar business models.
Only a few spots are available, so if you are interested please email me directly at ace.ramirez@krunation.com and see if you qualify for this years elite group business training. Discounts to the first 10 who enroll!
Here is a list of Topics to be Revealed
February 24 th – Launch of the Mastermind Group in PA
A. 2013 – Preview – Recipe for Success
B. foundation – part 1- Model for success
C. Foundation – part 2- Standard operating procedures
D. Foundation – part 3- attendance tracking
E. foundation – part 4 – online marketing – website, social media
F. 90 day marketing strategy
May 19 –  Online Marketing Boot Camp in NJ
A. Blogging
B. content marketing
C. Tracking
D. Master ace- need topic approved from Shihan
F. 90 day marketing strategy
August 11th – Payroll and Staffing in PA
A. The staff model
B. Payroll and incentives
C. Staff responsibilities
D. Hiring and firing ( no particular order)
F . 90 day marketing strategy
November 17 in Florida
A. Special events
B. birthday parties
C. Program Director bootccamp
D. Need topic
F. 90 day marketing strategy
Additional Training:
Each class will have a 90 day implementation checklist
In between each quarterly training there will be the following:
Monthly webinar
bi weekly conference call with group
bi monthly accountability call