Thank you for Visiting AceRamirez.com
In this site I will be posting content that will include elements of my life including my philosophies on life, training, business and my family. I hope you can share and comment on them and enjoy your visit into my world 🙂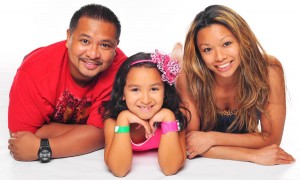 Meet My family
I am blessed to have a loving and supportive family. Here I am joined by my beautiful wife Kristine and my amazing daughter DJ.
They are the reason I have a purpose and give me all the inspiration I need to succeed.
KRUTRAINING Feat. Clip

KRU Training located at Tenafly, NJ has the most diverse Martial Programming from Age Specific Classes from 3 Years Old to 13, Adult Classes for KRU Muay Thai, Submission Wrestling, Self Defense, Fitness and Boxing. For our latest Specials Info  please CLICK HERE.
KRU MUAY THAI Feat. Clip

KRU Muay Thai is known for its Structured Curriculum and Progressive Ranking System.  If you would like to receive more information on adding KRU Muay Thai to your school through our Instructor Certification and Club Development Program, Please CLICK HERE.
Recent Video

Here is a quick clip I made for the upcoming series on the KRUMuayThaiTV YouTube channel.
MTV Made Coach

This is a flashback video from my appearance in 2004 for MTV. It was about helping a girl who was being bullied. It was the first time the channel focused on martial arts to help mentor one of their projects.
The Crew at KRU
No posts found.